This is Matthew Leahy . My beautiful son. Who passed to the higher life before his time x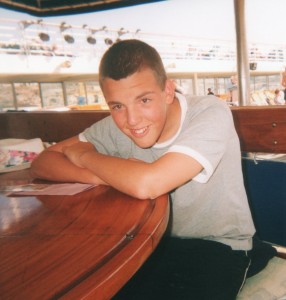 Matts story Part One.
THE FIRST LIE..
came from Dr Gopisettie the psychiatrist of the Linden centre run by the North Essex Partnership Trust.
It was approximately quarter past one in the afternoon on the 15th November 2012.
The phone rang at home…..I picked it…
'Hello…..is that Mrs Leahy???? Yes…. This is Matthews doctor…Dr Gopisettie….Matthews has been found hanging…it's not looking good….'
I screamed….Then I collapsed …I couldn't breath…
My partner took over the call…whereby the doctor explained we needed to come to the Linden centre….it didn't look promising , we must be quick or words to that effect.
I was hyper ventilating by then . My partner had recently come out of hospital after major surgery that had gone wrong..thank fully he survived but he had been on life support for 45 days…he couldn't drive me…he was too weak…I couldn't drive either…my heart was racing and I was in no fit state…so my dad rushed over. We lived in Heybridge ,,luckily they were just round the corner.
Only five mins away but it seemed like it took forever for Mum and Dad to arrive.
We didn't tell Mum the whole situation…she stayed back with the animals and we just told her Matt wasn't too well.
Dad drove…it's about a thirty to forty minutes drive to the hospital. I sat in the backseat and it seemed like every slow driver was on the road. I was pushing Dad to put his foot down. I was panicking . But no, he stayed to the speed limit….because of traffic he really had no choice anyway.
We must have been about seven or eight mins into what seemed like an endless journey. My mouth was so dry and I felt nauseous , I asked dad if he had any mints.
He had a tin of travel sweets which were passed over to me.
On lid of the tin was the picture of a cherub angel.
I'll never forget…this feeling of total peace came right through my being.
I said, Dad don't worry about speeding….he's already gone..we're too late!
I then stayed in that back seat in silence.
We arrived at the linden centre…we were ushered upstairs in the building.
One staff member saw us coming…and I overheard her saying,,,,she's here! It was very disrespectfully said.
There was utter confusion and questions and all I kept saying was where's my son. Then the news was broken..My son was dead. He was in A and E in a side room.
What….you got us to come to the Linden centre and he's in A and E !!!!
We were escorted down to A and E. A freezing cold..fifteen minute walk to where I was allowed to see my son,but told don't touch….he's a police exhibit…more to follow on this…
But it turns out my beautiful son died at 12.04 in the linden centre and had been taken by ambulance at 12.32 to A and E.
The doctor knew when he had called at 1.15
It turns out the doctor was aware Matt had died well before he called to say it wasn't looking good. He knew he was already dead. He advised us to go to the Linden center knowing full well our son wasn't there.
Since that first lie….so many more have followed.
Open and honest…duty of candour…absolute bul—t.
In light of BBC LOOK EAST tonight…here is their report after inquest in January this year. The trust assures that changes have been made….but Care Quality Commission report otherwise. .

Posted by Justice for all failed by Essex Partnership Trust on Friday, 26 June 2015
————————————————-
April 2016
When Matt was discharged from The Linden Centre after first admission.. We went to his GP…..his GP didn't even know he had been in hospital…..didn't have a clue which medication he was taking and would need prescribing…..didn't know a thing in fact. This was in 2012.
It's now 2016 and the commissioners of North Essex Partnership Trust are reporting that discharge summaries being sent to GPs are still in need of improvement to content and timeliness.
If a person is discharged from care and that care is handed over to the GP to monitor that person….the GP needs to know what's going on…..it's not rocket science!!!!
————————————————————————————————————————————

Do you get the right response?? I know my son didn't.
———————————————————–
March 2016
So below photo is work in hand of North Essex Partnership Trust….my beautiful Matthew now being referred to as "the Leahy case" !!!
No respect….
my sons death was caused by your trusts lack of care…your staff and management failings…..you let him and us , his family down. …
He is not just a case….he is forcing you to get your organisation safer for those that come behind him.
All concerned deserve to be charged with manslaughter of a vulnerable young man ..and he sadly is only one of a very long list of beautiful souls you have failed
.
Since his death the following have left their posts
1.Andrew Geldard…CEO . Couldn't stand the pressure…resigned
2.
Nashuud. NOJEEB….Top Operations Manager…..falsification of care plan..sacked.
3. Pc Graham Rendell…..destroyed evidence…..resigned.
4. Two doctors in charge of Matts care….fled the country.
5. Paul Keedwell….director Of Nursing…..resigned.
You are all involved . You can quit the job , but the memories will remain!!!!!!!