NORTH ESSEX PARTNERSHIP TRUST FAILED MY BROTHER!!!!!!!!!!!!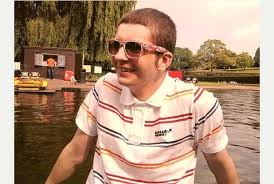 Glenn was 19 years old when he passed away.
He died from an accidental overdose on the 7th July 2012 in the early hours of the morning.
Glenn had been in and out of the Lakes mental health hospital run by the North Essex Partnership Trust…..on several occasions and each time he was discharged after he had told the staff of his plans to harm and even kill himself. One day he had gotten worked up and ran out in front of a vehicle… he was discharged the very next morning.
I can't put into words what Glenn's death has done to myself and the family, every single day I feel heartache that he won't ever get to meet my children who he would have loved very much and them him. People always say give it time you will learn to cope… I have not found this yet after nearly 4 years and that's because I cannot put to rest how he was let down by the Lakes, having to go through the PHSO to get some answers because of lies and poor excuses… not being able to trust anyone; I couldn't trust them with my brothers life. And everyday I'm reminded that I'm sadly not the only one going through this and the way things are going I don't think we will be the last.
The Parliamentary and Health service ombudsman partially upheld my complaint and they found failings.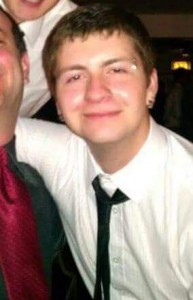 The trust should have done more to support Glenn with his alcohol problems and there was no evidence of a referral to the drug or alcohol team.
They found a failing in relation to the length of time Glenn was taking the drug Clonazepam and it was found it was the trusts responsibility to manage the medication. There should have been clearer communication with Glenn's GP about sertraline and Clonazepam. The PHSO did not consider the trust did this appropriately.
The PHSO says that the trust failed to assess Glenn's risk of an impulsive overdose and failing in risk assessment. They saw no evidence of a detailed risk assessment.
Glenn spoke with a Health care assistant about his suicide plan, but the health care assistant did not report this or discuss it with a qualified member of staff which is a huge opportunity missed. The trust has acknowledged that this should have happened and a risk assessment should have been updated but this of course was not done. The PHSO said there was a failing here as there was a missed opportunity for A qualified member of staff to explore Glenn's comments with him.
Glenn had had two crises in a six month period. He was at risk of further crises and impulsive self harming. The PHSO says there should have been a detailed consideration of the risks and a robust management plan setting out how they would be addressed. There was evidence of a risk assessment and management plan at the point of discharge from the care of CHRT team but this was not sufficiently detailed or robust.
IN CONCLUSION:
The PHSO found failings in the care provided to Glenn and they considered that the trust missed opportunities to ensure he was as fully supported as possible.
The PHSO found failings in the care and treatment provided to Glenn by the trust.
The trust risk assessment documentation was not up to standard.
The PHSO found failings in respect of other areas of care including the management of medication, the follow up on planned referrals to other services and risk assessment.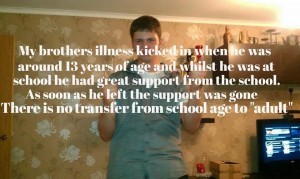 Not all the failings that the PHSO identified had been acknowledged or remedied by NEPFT during its internal investigation and the PHSO said they felt there is more the trust could do in respect of providing an individual remedy to me and my complaint and a systemic remedy to help prevent the same problems arising again in the future. Their recommendations which are guided by the ombudsman's principles for remedy state that all relevant factors should be considered when deciding an appropriate remedy, ensuring fairness for the complaintee and if possible complaintents should be restored to the position they would have been in had the service failure not occurred. So their recommendations were for a written apology to acknowledge the failings it had not already acknowledged… which in my eyes they hadn't acknowledged or taken responsibility for anything and to then provide an action plan setting out what changes have been made or what will be done to ensure changes are made to stop this happening.
The written apology if you can really call it that is pitiful as well as the action plan… which written on the 3rd March 2016 has done absolutely nothing so far and heartbreakingly another patient has died.
I also want to say how sorry I am to hear of the death of Marion Gaskell. I met her on visits to Glenn and am deeply saddened that people of very similar circumstances are still being let down. It makes me wonder how many more must die before action plans actually get actioned and when things will actually change for all vulnerable people in our society.