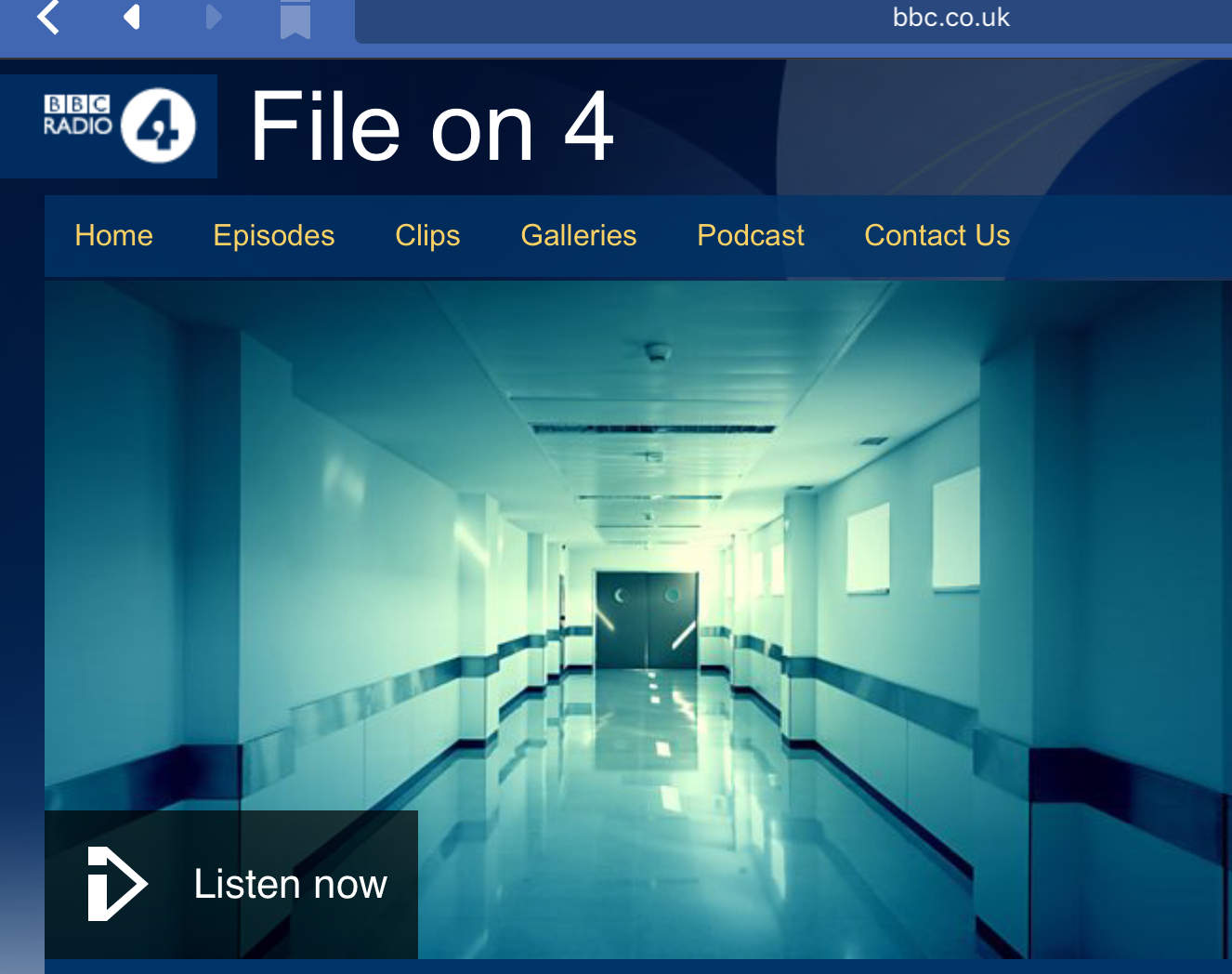 https://www.bbc.co.uk/programmes/b09w0hcp press on link.
Simon Cox investigates a series of failures in a mental health trust. Essex Partnership University NHS Foundation Trust was formed last year from two former trusts.
It provides mental health and community services to patients. Some of whom say there are serious problems at the trust. Some say they don't feel safe on wards, there have been a series of suicides and now there are serious new allegations emerging.
The trust says safety is its top priority and its making progress and improving.
But the programme hears from patients and their families who feel they are being let down.