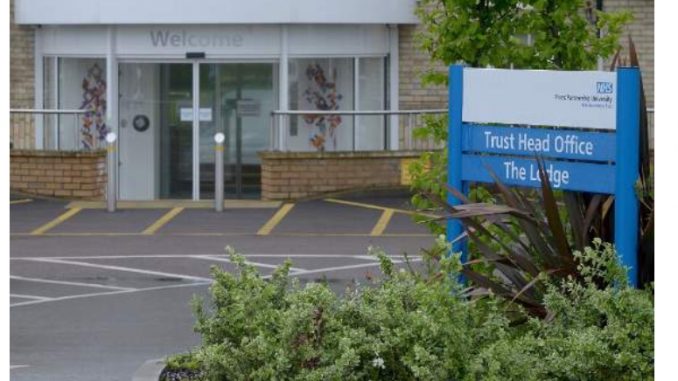 Health watchdog the Care Quality Commission (CQC) is also preparing to carry out an investigation into the Essex Partnership University NHS Foundation Trust (EPUT), which has been beset by problems this year.
In March, the trust's bosses were questioned by Southend Council over allegations that staff had engaged in sexual behaviour with vulnerable mental patients and supplied them with Class A drugs.
The claims were made by whistleblowers in a BBC radio documentary, after which EPUT admitted it had investigated multiple allegations.
Days later, the Basildon and Brentwood Clinical Commissioning Group, which manages NHS budgets in the two boroughs, stripped EPUT of its contract to provide therapy to mental patients, saying its services were 'unacceptable'. The decision was not linked to allegations of sexual abuse.
But a Freedom of Information request by the Yellow Advertiser has now revealed EPUT referred three allegations of sexual impropriety towards patients by staff to police between April 2017 and March 2018.
One of the three staff members reported to police has also been sacked.
A further two allegations were made to the trust but not referred to police.
Asked why, a trust spokesman said: "Following a robust safeguarding investigation, two separate cases were found to be without substance."
The YA asked Essex Police what stage each of the three investigations was at, but the force did not respond by the time we went to press.
The CQC said last week it was just about to launch a full inspection of the trust.
A spokesman told the YA: "We are due to start a full comprehensive inspection of the trust later this month. Reports will be published in due course. We are aiming for July, but this is a projected date and not confirmed.
"We meet with the trust regularly and have discussed the recent allegations at length. We await the outcome of the police investigations that are currently being investigated and are satisfied with the immediate actions the trust took in terms of internal investigations to explore the allegations."
Asked how many complaints it had received about the trust, the CQC said it got 'numerous enquiries regarding the trust on a daily basis, which can range from complaints to information', but that complaints were referred to the Parliamentary and Health Service Ombudsman (PHSO).
The PHSO told the YA it had received 45 complaints about the trust since April 2017, although it was unable to specify whether any involved alleged sexual misconduct.
To date, four were upheld or partly upheld, seven were not upheld, one was discontinued and the rest remain under investigation.
In the wake of the BBC documentary, EPUT set up a special reporting line for people with similar allegations – but said it had not yet received any.
The trust told the YA: "One complaint was received via the dedicated phone line, entirely unrelated to this issue, which is currently under investigation."